Meet the Domaine Wine Storage St Louis Team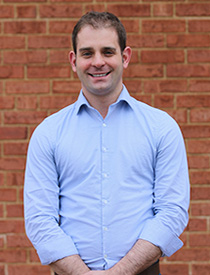 Chris Zago
Domaine St Louis
General Manager
Chris came aboard the Domaine St Louis team in November 2017. Managing restaurants and private Country Clubs for over a decade, his passion for wine lead him to host numerous brilliant wine dinners and events, and ultimately inspired him to attempt (and pass!) his first level of Sommelier certification through the Court of Master Sommeliers. Chris is responsible for overseeing the operations of the St Louis facility, works directly with prospective clients, and manages current client accounts & inventories.
Chris also runs our online material sales program, supplying customers with Weinbox modular storage boxes as the primary U.S. distributor, as well as the best corrugated wine storage boxes in the industry. When he's not at the St Louis facility providing first class service, he spends his time cooking for his friends and studying for his second level certification through the Court of Master Sommeliers.
Read more about our Domaine St Louis Wine Storage facility here.