Meet the Domaine NY Wine Storage Team

Michael Mahle
Director of Sales
Michael joined the Domaine New York team as General Manager in May 2012 and since 2014, he has been the NY Metro Area Sales Director and Brand Ambassador. His background includes more than thirteen years of public relations experience in the food service industry with a degree in Culinary Management from the Institute of Culinary Education. Michael has been awarded the Level 3 distinction from the Wine & Spirit Education Trust, he has previously owned an artisanal cheese and sundries shop and has more than a decade of in-house restaurant experience, yielding a well-rounded background in wine education and hospitality. In his spare time, Michael enjoys hiking with his daughter and cooking with friends and family.

Patrick Bly
Assistant Operations Manager
Patrick joined the Domaine New York team as Assistant Manager in April 2012. He manages all aspects of deliveries to and from the warehouse including UPS requests as well as overseeing inventory consolidations, audits, special requests and billing for these services. Patrick cut his teeth in the wine industry while working for a wine retailer and as a sales analyst for a wine importer. On his time off, Patrick enjoys cooking, canoeing, and finding funny posters to cheer the office team.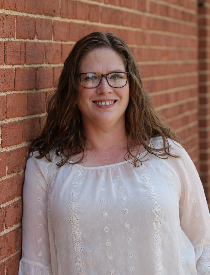 Jessica Nickles
Accounts Receivable Specialist
Jessica joined the Domaine Accounting department in February of 2016, bringing with her +15 years of accounting and customer service experience. She has filled multiple accounting roles in varying industries throughout her career, including restaurant and industrial accounting, which certainly has parallels to her tenure with Domaine. The diverse skill set resulting from her years of experience has been an asset to Domaine, enabling her to take on a number of roles and responsibilities within our Accounting department.  Jessica currently oversees invoicing and accounts receivables for storage and services at Domaine New York.  A native St. Louisan, Jessica relishes time spent with her husband, Peter and daughter, Lillian. In her spare time, she likes hiking, cooking and entertaining for family and friends.
Read about our Domaine New York wine storage facility here.