DOMAINE WINE STORAGE IS THE UNRIVALED WINE STORAGE,
SERVICE AND LOGISTICS COMPANY IN THE COUNTRY.
Our highly qualified team of wine professionals offer customized and secure lockers, inventory services, disaster assistance, consolidated shipping, a wine insurance program and logistical expertise to fine wine collectors worldwide.  Our processes and requirements for facilities, systems, services and products have been perfected through decades of experience in the wine trades, resulting in a strong sense of security for our customers.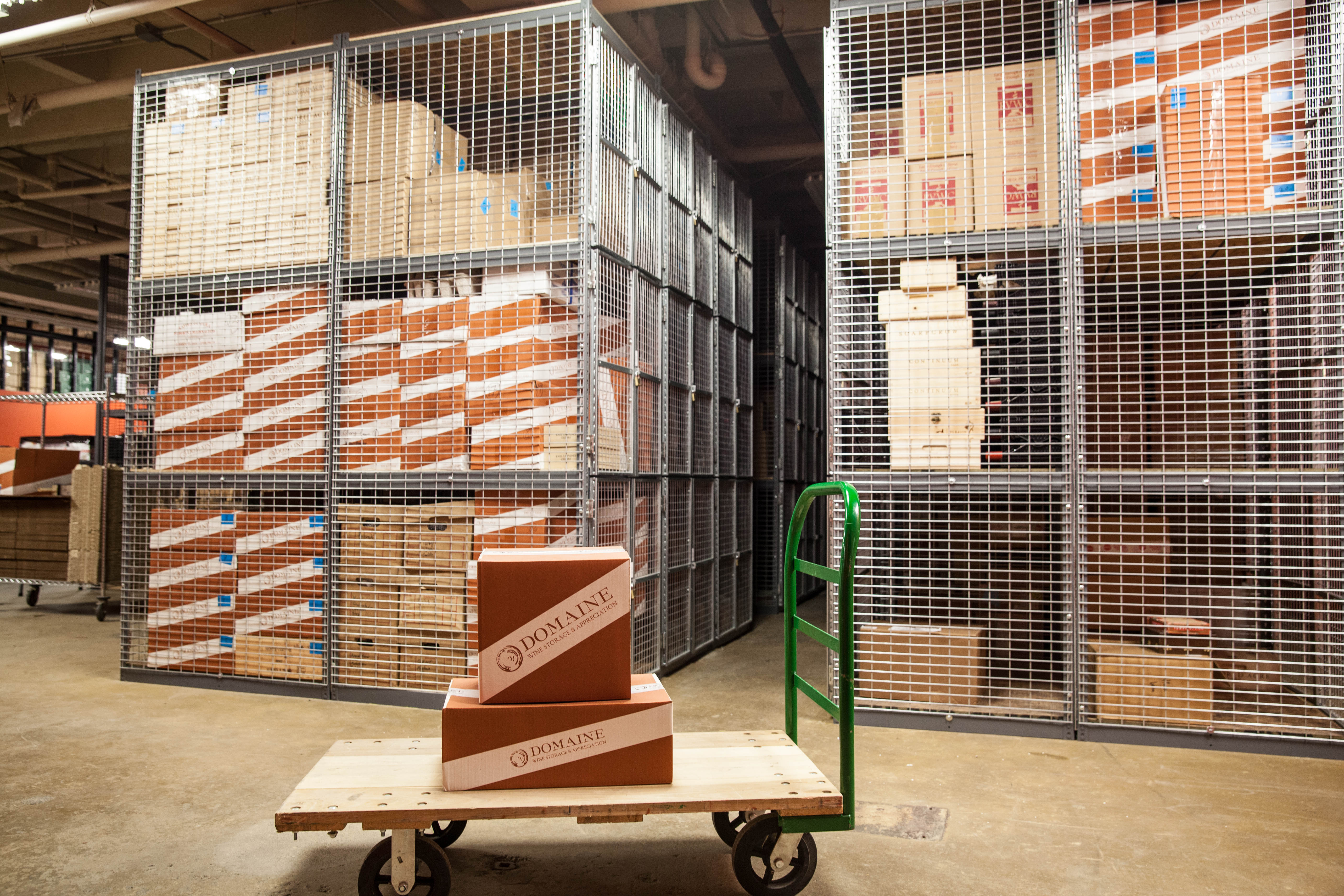 Domaine is one of the few operators in the country to offer receiving, inspection, inventory and packing services, as well as shipment consolidation.  The full-service experience is designed to take away the time consuming details that come with collecting, enabling you to focus simply on enjoying wine.  Though each of our warehouses offer unique characteristics and services, specific packages can be created to fit your needs.
Whether a home base or travel find you near one of the four locations in Chicago, New York, St. Louis or Washington DC, contact our warehouse managers to schedule a tour.  See for yourself that utmost attention was paid to the 6 Crucial Concerns of Wine Storage.  You will feel secure knowing the Domaine Team is protecting your collection.
Click below to learn about what each of our Domaine Storage locations offers: