Product Description
The NEW 6 Pack Layflat holds and protects 6 bottles of wine. This bundle is 5 individual boxes and can hold 30 bottles in total. Our design accommodates varying bottle shapes and meets our strict standard for use in our facilities.
The 6 Pack Layflat offers all collectors the chance to add extra bottles into their storage space. All too often, we've seen wine collectors keep loose bottles in their storage lockers because they didn't have an option for less-than-a-case storage. Domaine's 6 Pack Layflat can help you maximize your storage space and improve access to your wine collection.
Made to the same standard as our traditional 12 bottle layflat box, the 6 Pack Layflat can be stored on its side or its base.
Sold in a bundle of 5 boxes

Designed to accommodate a variety of wine bottle types

Designed and improved with over 10 years of heavy use in our warehouses

Made from thick, heavyweight, corrugated kraft board, 44 ECT
Heavy duty & crush resistant
100% Recycled cardboard molded pulp inserts included
Dimensions of interior individual box:  20″ x 12 7/16″ x 3 3/4″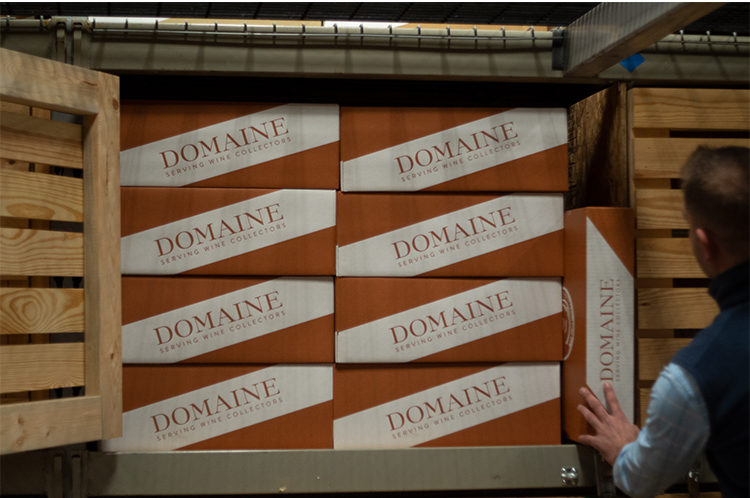 Increase the capacity of your storage space by utilizing the 6 Pack Layflat's slim profile.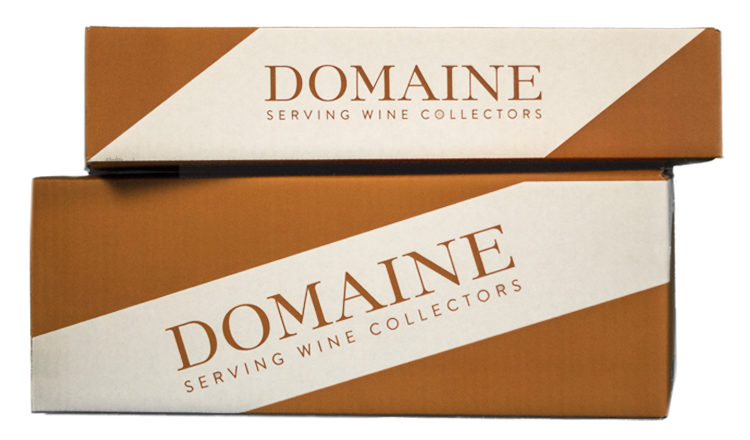 A comparison of our original 12 bottle layflat and our new 6 bottle layflat, the Domaine 6 Pack Layflat