All wine market orders are fulfilled by Cellar Trading LLC, DC ABRA License #074230. 4221 Connecticut Avenue N.W. Washington, DC 20008. 888.627.4556
---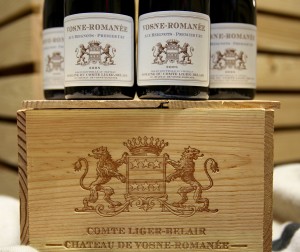 Welcome to our Wine Market! We are a unique online marketplace where our clients can sell wines to an international audience. We continue to grow at a rapid pace, providing exposure to a wide array of buyers, including other Domaine clients, private collectors, trade buyers, and investors from all over the world. Our prices are extremely competitive, as our consignment fees are the lowest in the industry.
Our Wine Market is temporarily unavailable. Please check again soon for updates. Cheers!
No products were found matching your selection.