Katherine and Marc Lazar, the husband and wife team behind Domaine, built their company with many of the same qualities as their relationship: trust, understanding, compassion, and sense of adventure. Aware of their own humble beginnings, they still enjoy humble wine. But more importantly, they value and adore the experience of sharing wine with others. That sentiment is at the core of what they do every day.
"Creating a culture of inclusivity is core to what we cultivate at Domaine every day. Our team shares great satisfaction in bringing collectors of all levels together to share wine."

Katherine Lazar
An Interview with katherine and marc lazar
Let's start with the basics. Why do people collect wine?
Katherine Lazar: Oh goodness. People collect to create meaning and connection. Wine collectors are a particularly interesting group who appreciate the intersection of so many things: land, data, weather, nuance, history, complexity, subtlety. If you wonder how the wine will taste and what happens inside the bottle over a certain period of time you need to collect wine and hold onto it for a while.
Marc Lazar: Wine is unique. I don't know what else could scratch this itch. The overlap of the social, historical, and sensory is unique to wine. Then there are the memories. It touches on so many elements of the human psyche.
What's your favorite wine memory together?
Marc Lazar: For me, it's the trip we took to this Island off Italy. You stay there; they grow vegetables, they feed you food from the farm. I don't believe they made wine there. There were grapes, but it's unclear what they did with them. And it's all kind of fuzzy because there was a winemaker from elsewhere in Italy who was visiting the same time we were. So, they were serving his wines, and they had these carafes at lunch every day. It was very humble wine, very simple, but carefully made — and just sparkling. It was everything! It was the wine and the company and the location, and it was the ultimate example of what we were talking about earlier — how wine is a connector that transcends its appellation or its grape or its region or its price.
Katherine Lazar: Yes! That's my favorite wine memory as well. Any place where you are drinking wine out of a carafe… It's so special.
Because it feels more homey?
Marc Lazar: Authentic. Real wine and real winemakers have a specificity of place that matters. You can't just transplant grapes from one vineyard in one country to another vineyard in another and have the same result. And there's an X factor called terroir, which is an abstract French concept. It's real. And when it works, it works.
Katherine Lazar: There is a connection to the past in those instances. And maybe it is the terroir that brings that deep sense of history and wisdom and comfort.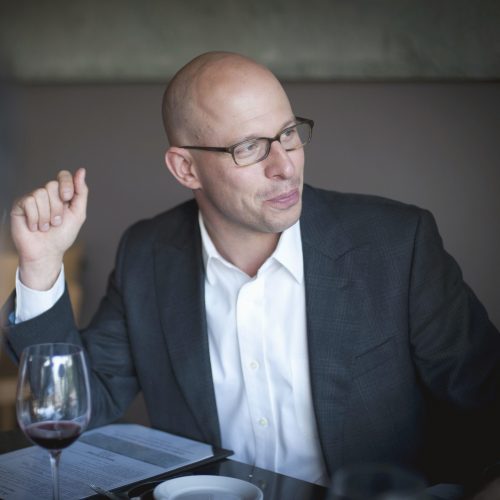 Care to explain the concept of terroir?
Marc Lazar: It's the concept of place. It means grounded in the earth, rooted in the earth
Katherine Lazar: The wine we were just talking about from Italy tasted like the sea because the grapes were grown in rocky soil near the ocean. Wines that I find to be the most delicious are made in a way that preserves where the grapes came from. I can close my eyes and remember what it was like to drink wine at that farm.
Marc Lazar: Absolutely. People spend their entire collecting career chasing a memory.
When did you first fall in love with wine?
Marc Lazar: My parents were not drinkers. They're Betty Crocker, baby boomers. I don't think I was even aware of wine when I was younger, but my roommate, junior and senior year in college, was from the Bay area. His mom was a judge. His dad was a dentist. They were upper middle-class. They went to Napa on the weekends. He had this effortless knowledge and awareness. When we turned 21, a giant, mega grocery store opened right by our house and it had a huge wine department — bigger than most retail wine stores. He could walk in there and there would be $10, $20, $50, $200 Chardonnay. He just knew what to grab. I mean, if you think about it… It's all the same, right? It's 750 milliliters of white or red grape juice in a bottle with a label. And everything else is a construct. Objectively the product should be interchangeable. But it's not.
To this day, I will always have respect for anyone who is intimidated by wine because, at the very beginning, the wine world was a mystery to me as well. I wanted to crack the code. I got a job at a wine shop to learn more about it, and as soon as I got into the retail environment, I was hooked.
Wine collectors want to share their experiences, their travels, their stories. It was almost a poetry thing. People came into the store to talk and spin their yarns.
What made you decide to start Domaine?
Marc Lazar: The consulting business started first — helping people buy and sell their collections, organize their home cellars, know what they had and what it's worth. That started first. No capital. It's like being an accountant or being a lawyer. I just did the work. You hired me. I did the work. I sent you a bill.
The transition to storage took some time. People have home wine storage and in a perfect world, everybody would have all their wine at home. But…
A – People buy more than they should.
And B – Life gets in the way.
So off-site storage is a thing, and it was a thing long before Domaine. At the beginning, I would be working in someone's home cellar and they'd say to me, "Okay, now we need you to go across town to this warehouse. I have some wine there too. Go catalog that." And, without fail, they were dark dirty warehouses. It was solitary, lonely, tedious work.
These facilities were often affiliated with a retail store. So there were people with wine knowledge who worked either there or nearby. And I often wondered, "Why aren't these people doing inventory." I don't know why, but they didn't.
And so I thought, "Let's combine these two things." The thesis, if you will, was that service and storage clients would be interchangeable at various stages in their wine collecting career. They'll need one or the other or both. And it turned out to be true.
Katherine, how did you join the business?
Katherine Lazar: I was working as a brand manager and Marc was opening his first wine storage facility. He needed some support designing the tasting room and creating the marketing materials. At the time, he was doing all the work; I don't think he even had an employee. He was trying to do the work of this business, run the business, and manage a construction project.
Marc said, "Come work for me for a little bit; help me get this one thing off the ground and then you can go on to do something else."
And the rest is history. My strength is orchestrating the business of business and developing people. Marc's strengths are all about wine and innovation and connecting with wine collectors.
Over the last 12 years, we've found and honed our rhythm together.
Marc Lazar: Today, there are more seats at the table. There are more layers of complexity, but it's not all that different.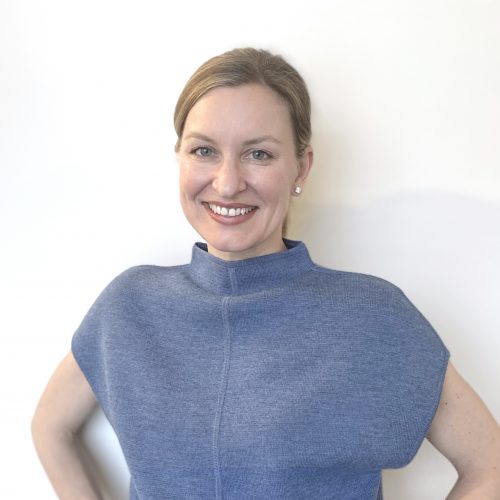 Tell us about the early days of the business? Anything you wish you'd known?
Marc Lazar: You don't know what you don't know. You're too naive, idealistic and passionate to be afraid. There are truly fearless entrepreneurs who know they're getting into deep water. That wasn't me. I was just putting one foot in front of the other.
Katherine Lazar: We were just two driven, smart-enough humans who just kept doing what needed to be done to keep the wheels on the bus.
When we opened the Chicago business our construction costs were through the roof because of structural issues with the building –
Marc Lazar: We didn't raise enough money.
Katherine Lazar: Those were scary times – to literally not know how we were going to pay the bills. Naivety certainly kept us going. Failure wasn't even on the radar. I don't think pivoting from opening the warehouse was something we even talked about. We lived in a back room of that warehouse with a mattress on the floor for months as we got that facility up and running.
I often wonder what would have happened if we weren't married. Because it was rough for a while and it wouldn't have been a bad idea for me to go get another more stable job somewhere.
Marc Lazar: I was bad at managing people. I just like to share ideas and have someone run with it. And literally the only person who has done that with grace, wisdom, success, and competence is Kat. She's one of a kind. Because I tried the same pitch with a lot of other people and they fell flat on their faces.
What advice would you give to any young business owner or entrepreneur who's starting a business?
Marc Lazar: It needs to be authentic. People are so cynical, so skeptical. We are all totally over-messaged and over-sensed. But what gets through is authenticity
Katherine Lazar: Yes to that. And I would add: Get a business coach immediately and always have someone supporting your personal and professional development. Your company is only as good as you are. As Marc and I develop ourselves and our skills, the entire company rises up. In the beginning we felt like we couldn't afford development, but the truth is that we couldn't afford not to pay for that support.
When Marc is in his power and he is talking about anything — wine or otherwise — he lights up a room. Marc is authentic. Wine collectors love being with him so much because they know he's telling them the truth about how to manage their collection.
Marc Lazar: I learned authenticity from Katherine. Nice segue, right? That is one of her greatest traits. Katherine is real. She is fearless. She says what needs to be said. She's the carrot and the stick. She understands people on a cellular level.
If you could distill Domaine's culture into one sentence, what would it be?
Katherine Lazar: We are people connected through our entrepreneurial spirits and our passion for hospitality. Domaine is a place where you matter and where you are encouraged to be your best self every day…..that's two sentences!
Who are your clients?
Marc Lazar: Our clients are very diverse. There are young, old, just starting out, in the middle, in transition. They identify with their wine; they don't identify with their wine. We help people archive their memories. If you have one bottle of wine that you're not going to drink right away, you're a collector. If you're saving it for your birthday or anniversary, or the next time you travel or to share with a friend, you're a collector and we have a product for you.
How is Domaine inviting young collectors into the community and encouraging inclusivity?
Marc Lazar: It's hard. There's a lot of noise in that space. Collecting versus posturing versus getting drunk can be very muddy.
Katherine Lazar: Creating a culture of inclusivity in a field that values exclusivity is a challenge, but we're doing it all the time. It's a challenge that we welcome.
Marc Lazar: Wine should not be off-limits to anybody. Wine is not inherently expensive. We know people who spend 50 bucks on a bottle online and they buy garbage. Give me 25 bucks and I'll give you something that's made with care and passion and authenticity. Wine has become a luxury product, but it doesn't need to be. That's the biggest misconception with this industry.
The greatest vineyards will always be special, and they're worth chasing — we call those bottles unicorns — and they're unique, and they're distinctive representations of place. But hunting unicorns is like meeting Keith Richards. The second or third or fifth time you meet Keith Richards is probably going to be less interesting than the first time. So we should keep our heroes on a shelf.
Katherine Lazar: If you're making a $30 wine that's delicious you are a truly gifted winemaker. And you possibly have the privilege of working with a special spot of land.
Marc Lazar: The internet has thankfully created a way for us to amplify and acknowledge people that toiled in obscurity before. I'm by no means a wine personality. There are people who literally go to some little vineyard in Sardinia and put it on their Instagram. That producer will find an importer. They will find a critic to review their wines. Things will happen for them. I'm not that guy. But the world is smaller than it used to be.
Advice to someone in their early twenties who's just excited to get into wine collecting, and wants to start but doesn't know where?
Katherine Lazar: Walk into a Domaine Storage facility and talk with the people that work and store there. Ask to be invited to the next group of clients getting together to share wine.
Also just start drinking wine. Make notes about what you liked and what you didn't. Try different regions and different vintages. Go find yourself an old wine shop with a big selection of wines from all over the globe. Talk to the owner or the person shopping next to you and ask them what they've been drinking.
Marc Lazar: That's the perfect answer. And don't drink alone. You can't drink three bottles of wine by yourself side by side, but you can try three bottles of wine with six people. The contrast, the knowledge: that comes from the differences. That's where it's at.
So, everything Katherine said, and don't do it alone.