---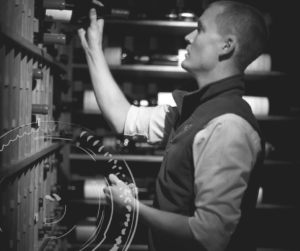 Domaine St. Louis is hiring for three new positions: Marketing Manager, Information Technology Manager, and Human Resources Manager. Would you or someone you know make a great fit for the Domaine Team?
Domaine St Louis Marketing Manager
The Marketing Manager position offers a great opportunity to the right person to make a significant contribution to our growing company, within a growing industry. From concept to completion, including vendor management, the Marketing Manager will own the majority of Domaine's marketing funnel and make decisions that directly and immediately impact company operations. Click here to read more and apply.
Domaine St Louis Information Technology Manager
The IT Manager will elevate and oversee the data, technology and reporting functions for the Domaine businesses, and ensure that Domaine is using the full range of capabilities for the systems deployed at a given time. The individual who fills this role will possess an innate ability to ask engaging business questions will help them understand the operations for eight company divisions, then apply technology and process to improve efficiency and accuracy. Click here to read more and apply.
Domaine St Louis Human Resources Manager
The Human Resources Manager role is a great opportunity for someone at the beginning of his or her career, who would like to help develop the Human Resources division of a small, but growing company. The Human Resources Associate will work closely with leadership to build a team, onboard them into the Brand and support those in the existing 45-person team. Click here to read more and apply.
Domaine is the largest network of wine storage warehouses in the U.S., with more than 1.8 million bottles in storage across facilities located in Chicago, St. Louis, New York, Napa and Washington, D.C. Our team has been helping new and established collectors move, trade, organize, store and understand their collections since 2003, offering convenience, security and access for the discerning wine collector.
To apply for one of these positions, please send your cover letter and resume to careers@domainestorage.com with your name and the job title in the subject line. Cheers!