---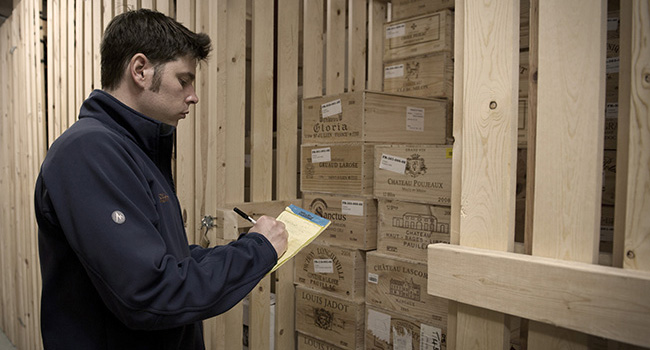 Wine storage facilities in Philadelphia are non-existent, but nothing is stopping you from storing your favorite wines in New Jersey!

Domaine Wine Storage, conveniently located off of Route 95 (New Jersey Turnpike), is the East Coasts Premier wine storage facility. The most professional and experienced team and network of services for your wine-related needs, Domaine is one of the few operators in the country offering receiving, inventory, shipment and advisory services.
Once your wine arrives at our storage facility, it will live in ideal storage conditions of 55 degrees and 70% humidity until you come to pick them up. No rush to get them either, as we offer one, two and three year storage terms, giving some of your bottles the time to rest that they might require for maximum enjoyment.
If you purchase hard-to-find wines via New York retail stores, rare and valuable wines at auction, or have an annual allocation from Napa Valley vineyards, you can have them shipped directly to Domaine Wine Storage. Philadelphia residents that commute to Manhattan enjoy the convenience of Domaine's location and the added perk of our complimentary deliveries to their Manhattan offices or pied-à-terre.
To learn more about how Domaine Wine Storage can help Philadelphia wine collectors like you, please call our New York team at 732.287.6378 or click here to fill out a contact form.