---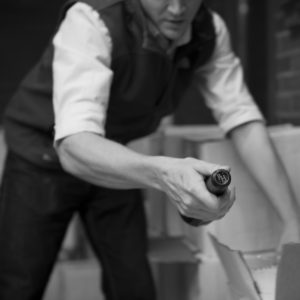 Domaine New York is hiring for three new positions. Do you know someone who would be a good fit for Domaine Team?
Domaine is the largest network of wine storage warehouses in the U.S., with more than 1.8 million bottles in storage across facilities located in Chicago, St. Louis, New York, Napa and Washington, D.C. Our team has been helping new and established collectors move, trade, organize, store and understand their collections since 2003, offering convenience, security and access for the discerning wine collector.
The Operations Manager is responsible for all operations associated with the team, clients, wine and 56,000 SF refrigerated wine storage warehouse in Edison, NJ. They have a natural tendency towards organization and efficient time management, and will enjoy the opportunity to develop a team that is aligned with Domaine's culture and vision.   Click here to see the full job description.
The Warehouse Manager leads an 8 person team that processes wines into and out of the largest compilation of privately-owned, collectible wines in the United States. The successful candidate can communicate with high net worth individuals in a professional, confident and diplomatic manner. Click here to see the full job description.
The Warehouse Associate will execute customer and employee requests with speed, accuracy, and professionalism. They will also assist with labeling and organizing outgoing boxes, accept daily warehouse deliveries, and assist with various warehouse tasks, as needed. Click here to see the full job description.
To apply for one of these positions, please send your cover letter and resume to careers@domainestorage.com with your name and the job title in the subject line. Cheers!