---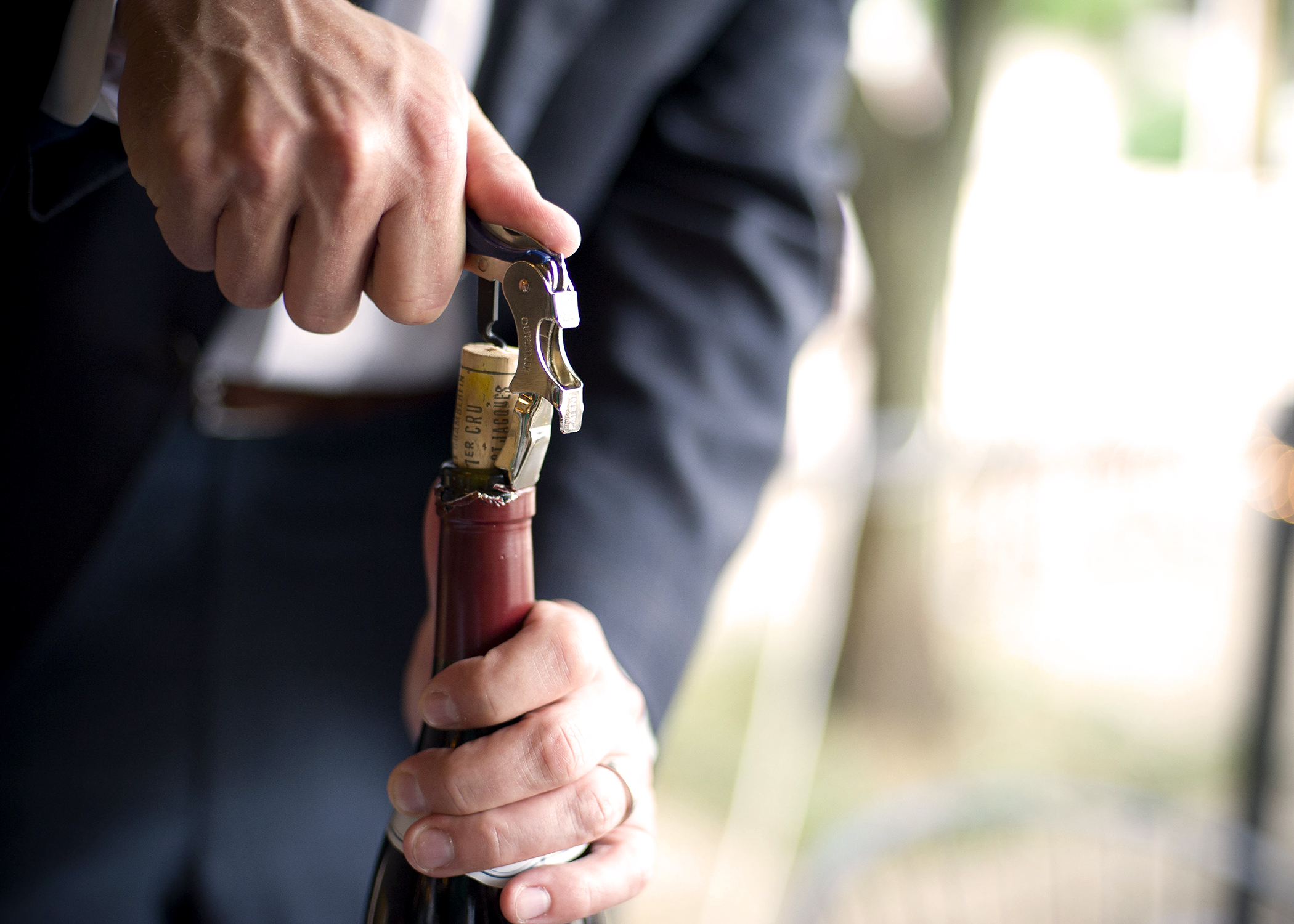 We are hiring for a new position, Marketing Manager, based out of our Domaine St. Louis location! Do you know a marketing professional who would be a good fit for Domaine Storage? Please send resumes to careers@domainewinestorage.com.
Job Description for Marketing Manager
Company Overview
Domaine Storage provides superior organization, consulting, logistics and storage facilities to fine wine collectors around the globe.  Our team manages some of the world's most significant private wine collections and also assists beginning and established collectors with tracking, protecting and acquiring fine and rare wines. With warehouse locations in Saint Louis, Chicago, Napa, New York, and Washington DC and over 1 Million bottles in storage, we are the largest network of wine and storage facilities in the US.
Position Summary
The Marketing Manager is responsible for the implementation, oversight, measurement and reporting of all marketing objectives for Domaine Storage. The successful candidate is a superior writer with the ability to write from a voice that reflects our value proposition to our clients, and the industry at large. Additionally, they posess excellent project management skills with experience in managing all digital and print marketing projects and events from concept to completion.
The Marketing Manager position is an active growth opportunity within the organization.  We are excited to welcome a candidate that embraces our core values, a passion for serving clients in a luxury market, and one who thrives in a fast-paced, entrepreneurial work environment.
Reports To
This position reports to the COO and interfaces with CEO. The qualified candidate will effectively communicate and interface with all Domaine Storage staff and marketing vendors.
Primary Duties and Responsibilities
Ensure adherence to yearlong marketing plan and budget. Participate in the refinement of the 2015 plan; present draft of 2016 plan/budget.
Manage all initiatives outlined in the marketing plan with colleagues and vendors.
Create, implement and manage how sales are tracked related to marketing spend. Enter sales and client prospects into CRM tool.
Oversee marketing material initiatives necessary to support the brands to ensure project is completed on time and within budget. This includes: drafting copy, partnering with graphics designers or other vendors to design piece to brand standards and channeling project through review cycles with leadership. Upon completion, measure efficacy of marketing tactic, where appropriate, and present reports monthly to leadership.
Write concise, engaging copy for all forms of print/digital communications. Specifically: new website content and edits to current content; blog posts; web/social media content calendar; organic and paid social media posts (for all channels including Facebook, Instagram, Google+, Twitter, et al); bi-monthly external-facing email communications; advertising; client letters; event-based communications including invitations, trade show-type materials, and event-specific communication.
Assist in developing employee communications including the ongoing implementation of core values, employee newsletter/emails, job descriptions, and internal communication, as requested.
Partner with website, search and social media vendor to post content in consistent, timely manner; measure efficacy of weekly posts; engagement; and present return on investment analysis.
Maintain inventory of print collateral, stationary, intra-company forms, and branded merchandise.
Oversee sponsorship and donation programs. When requested, set up and represent Domaine Storage at industry events (3-5 per year).
Track donations to charitable organizations including marketing sponsorships (15-20 per year).
Manage marketing vendors and ensure projects are completed on time and within budget parameters. Vendors include: website, search and social media partner; graphic design agency; merchandisers; printers, and others as identified. Review and approve estimates and invoices, resolve billing and service issues and continuously analyze vendors to ensure Domaine's list offers the best possible service and value for company needs.
Qualifications & Requirements
5+ years experience in marketing and project management, preferably with an emphasis on digital marketing in service or consumer products industries.
The ideal candidate is familiar with the WordPress platform and has proven social media advertising experience.
Strong skills in leadership and accountability including managing projects from concept to completion with minimal oversight.
An entrepreneurial attitude and ability to juggle multiple priorities simultaneously.
Keen attention to detail and accuracy.
Genuinely enjoy pitching in to get a job done when appropriate. In this small company, an all-hands-on-deck attitude is sometimes required to get the job done.
Bachelor's degree in English, writing, marketing, journalism, communications or equivalent.
Competencies
Speaks and writes clearly and articulately without being overly verbose; maintaining this standard for written and spoken communication.
Attention to detail. Ensures important details are addressed for each aspect of the job.
Produces significant output leveraging tools, relationships and best practices.
Plans, schedules and maintains marketing projects in a timely manner.
Adjusts to changing priorities and business conditions while effectively coping with complexity and change.
Reaches out to peers and colleagues to establish collaborative working relationships.
Self-starter. Ability to identify business needs and propose solutions to achieve outcomes with minimal oversight.
Creativity/innovation. Generate new and innovative approaches to problems.
High standards. Expects personal performance and team performance to be nothing short of the best.
Calm under pressure. Maintains stable, quality performance under pressure/stress.
Benefit Details
This is a full time position with benefits. Benefits include healthcare, vacation, charitable donations, a Simple IRA, continuing education, and wine education with tastings.
Location
This position is based out of the Saint Louis Headquarters, with limited travel.
Hours:
Office Hours are 10am – 6pm, Monday – Friday
To apply, please email the following to careers@domainestorage.com:
Cover letter
Resume
Two (2) writing and/or project management samples, or please share a link to your digital portfolio
Anticipated start date: July 2015
Interviews: July 2015
No phone calls please; if your application is under consideration, we will contact you.