---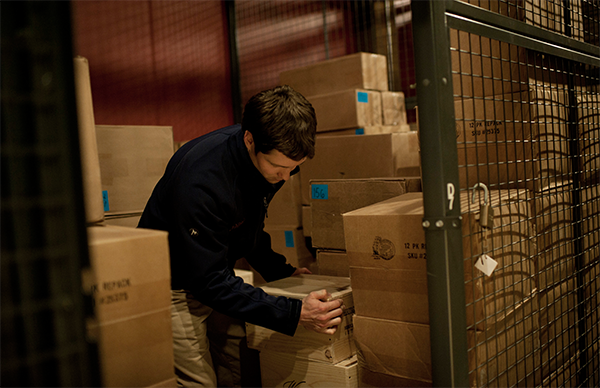 We are hiring for a new position, Warehouse Associate, based out of our Domaine Chicago location! Do you know a wine professional who would be a good fit for Domaine Storage? Please send resumes to careers@domainewinestorage.com.
Job Description for Domaine Wine Storage Chicago Warehouse Associate
Company Overview:
Domaine Wine Storage provides superior services, facilities and logistics to wine collectors around the globe. Owned and operated solely by wine professionals, we are the largest network of wine storage facilities in the country.  Our current locations are in Saint Louis, Chicago, New York, and Washington DC.
Cellar Advisors offers wine organization, consulting and logistics to fine wine collectors around the globe.  Their team manages some of the world's most significant private collections. They also assist beginning and established collectors with tracking, protecting and acquiring fine and rare wines.
Position Summary:
This full time position reports directly to the Domaine Chicago Warehouse Manager. The successful candidate will be detail-oriented and possess the analytical skills to recognize and propose process improvements.
Primary Duties and Responsibilities:
Track, manage, and prep all inbound & outbound shipments as necessary.
Execute customer and employee requests, and respond to inquiries with speed, accuracy and professionalism.
Perform requested warehouse duties including, but not limited to: putting customer wine into or pulling from storage; general warehouse & equipment maintenance duties
Maintain general warehouse cleanliness
Drive delivery van or box truck for offsite pickups and deliveries as needed, loading and unloading with precision and care.
Locker maintenance & light construction
Maintain supply & material inventory for tasting room and warehouse space
Qualifications & Requirements:
Exceptional internal and external customer service skills
Strong oral and written communication skills
Superior attention to detail
Proficient in Microsoft 365, Word, and Excel
Ability to lift 40lb boxes repeatedly
Genuinely enjoy pitching in to get a job done when appropriate. In this small company, an all-hands-on-deck attitude is sometimes required to get the job done and is always required.
Compensation Details: $35k annual salary, includes vacation, health insurance, and charitable donations.
Location: Domaine Wine Storage Chicago
Hours:     Office Hours are 12pm – 8pm, Monday – Friday