---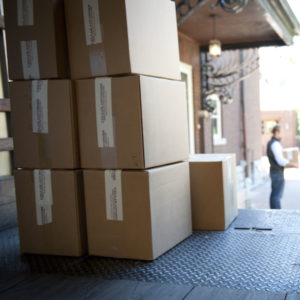 Domaine + Consolidated Shipping
Fall is the perfect time to remind you about our consolidated shipping service. Given that so many of you buy from the same wineries and retailers, we can bundle orders together, then move wine from California to your local Domaine facility.  
BY UTILIZING OUR SERVICE YOU WILL ENJOY
Saving money (palletized shipping is cheaper than UPS)

Saving the environment (no styrofoam)

Saving your wine (we ship ONLY temperature controlled)
If you are interested in learning more about this amazing program contact Mark Alston by September 25th via email or phone at 888.627.4558 x1018. ★ If you currently utilize the program, change the 'ship to' address from Eagle Rock to Domaine Storage.


Client Name
c/o DOMAINE STORAGE
478 Technology Way
Napa, CA 94558
707.206.6319
---
Wine Storage: Domaine Napa
We are also thrilled to announce the grand opening of our newest wine storage warehouse: Domaine Napa!  This facility will offer a familiar place to hang your hat while visiting Napa, quicker turn-around with consolidations, and improved customer service for collectors across the country.
Meet the Napa Team

General Manager (also 5th generation Napa winemaker)  Peter Molinari has been working in Napa for the last year growing and managing our consolidated shipping partnerships.

Warehouse Manager Adam Young brings 2 years of experience to the facility as the former Warehouse Manager of Chicago.