Bringing our passion for wine into a new market starts with the exhilaration of opening a new Domaine facility. However, before the ribbon can be cut, there is exceptional care and intentional planning that must be conducted by our team. Here is an inside look at the building process of our newest location in Pompano Beach – Domaine Florida!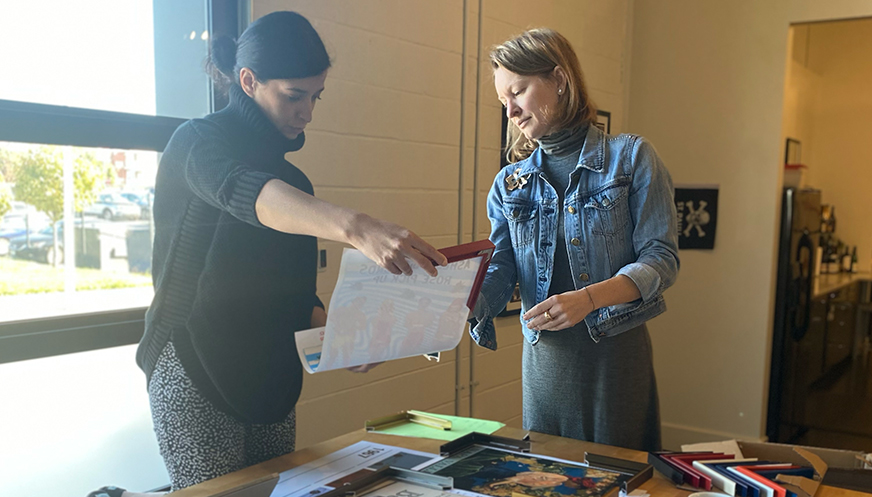 The First meetings
Our Florida team gathered together to develop the spaces that make our facility unique. The air is supercharged with potential and enthusiasm for bringing Domaine to a new market of intrepid wine lovers. Our CEO, Katherine Lazar, loves nothing more than collaborating with our contractors and architects in order to infuse Domaine's personality into every inch of our state-of-the-art facilities. 
We enjoyed immersing our curiosity and creativity into Domaine Florida. From textile choices to wall decor to testing furniture at our new favorite Danish importer Flipatik, we maintain an eye for design that matches the quality of the wine we house on our shelves.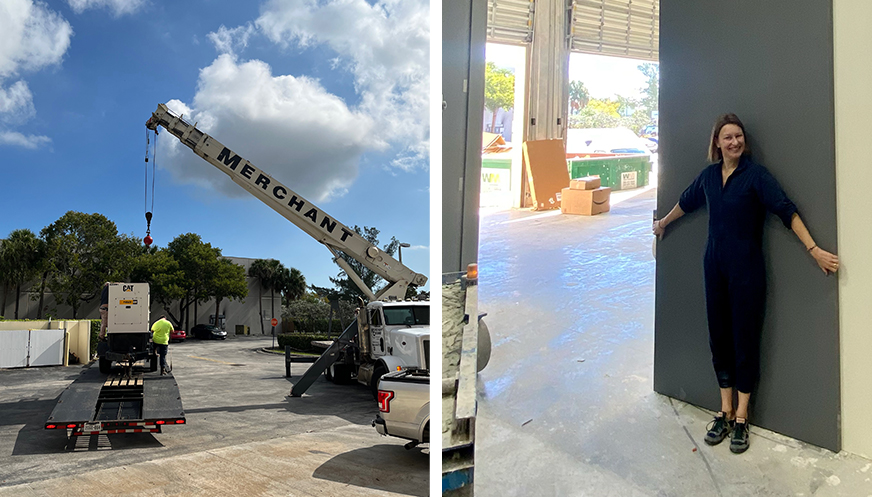 Opening the doors
We maintain precise climate controls of 55 degrees and 70 percent humidity in our facilities to protect the quality of your wine collections. Our equipment consistently monitors environmental conditions within the facility to keep your collection in pristine condition regardless of the weather conditions.
Sized sufficiently to power our entire Florida facility in an emergency – our 100 KW CAT generator powers our systems and equipment that maintain refrigeration settings, humidity levels, and security system throughout the facility.
Domaine Florida is also our first space equipped with 10 foot tall warehouse doors that open at the click of a button. It enables our on-site team to place pallets of wine into the facility without leaving machinery or calling for another team member's assistance. These doors are just another way we have evolved our technology to make choosing Domaine to care for your wine collection an effortless decision.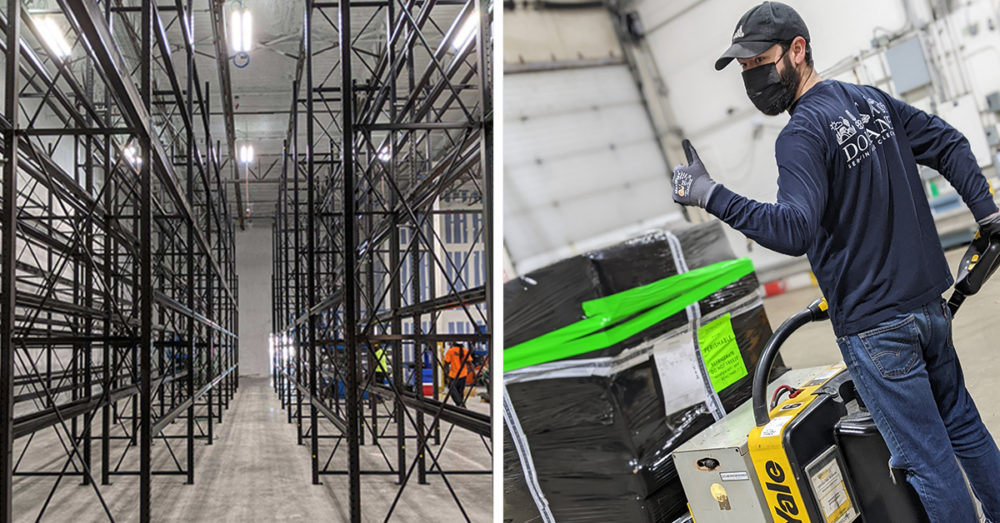 Everything comes together
The thrill of welcoming a client's collection into a new facility's doors is a special experience. Once our occupancy permits were granted, Kyle Hendrickson from our New York facility loaded the first pallets onto the refrigerated truck bound for Pompano Beach.
When the first truck arrived, we moved those 32 pallets into the facility for categorization on our stunning black racking system. The system can hold a large majority of the 50,000 cases of wine we care for in Florida and keep your wines secure – making them easily accessible when you visit us.
Now that our client's wine collections are happy and safely arriving in Florida, our team celebrated in the best way we know how.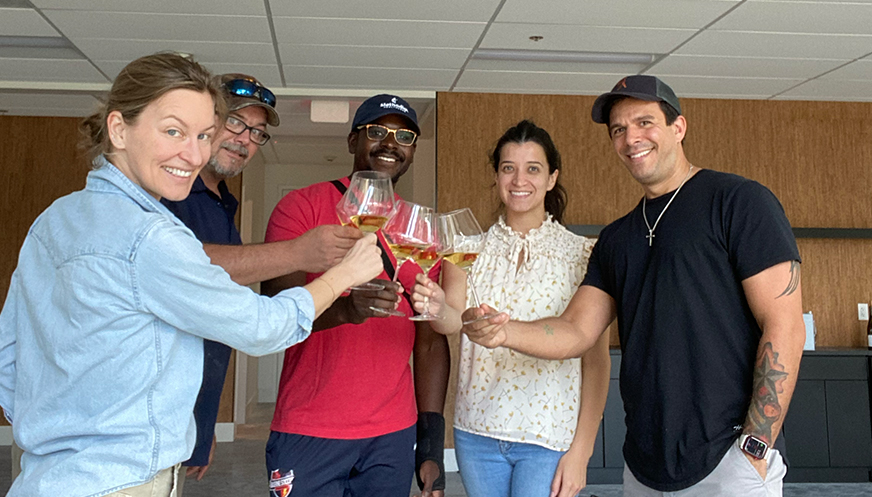 A toast to florida
No Domaine location can be complete without a celebratory first toast. Our Head of Facilities, Drew Paquin, poured our entire Florida team and general contractor a beautiful glass of Champagne to celebrate the growth of our company and the success we will achieve.
We look forward to the emerging opportunities of better serving the Florida wine community and further meeting the storage needs for more wine people throughout the world.