---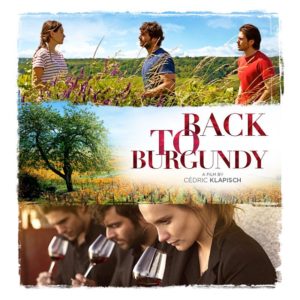 Through our friends at La Paulée, we were introduced to Becky Schultz of Music Box Films, the US distributor of the new film Back To Burgundy and thought you'd like to know about it.
Back To Burgundy (Ce Qui Nous Lie in France) is a film that anyone who loves Burgundy and the fabulous wines produced there, will enjoy. In addition to a great storyline, gorgeous cinematography of the most coveted wine-growing region in the world, and warm accolades from Rosi Hanson of Decanter, the film also credits Jean-Marc Roulot as part of the cast.
The film is being released in theaters starting March 23 in New York, San Francisco, and Seattle, with a wider rollout to more cities throughout the Spring.
Here's a link to the trailer and here's a link to the theaters across the country that will be showing the film.