---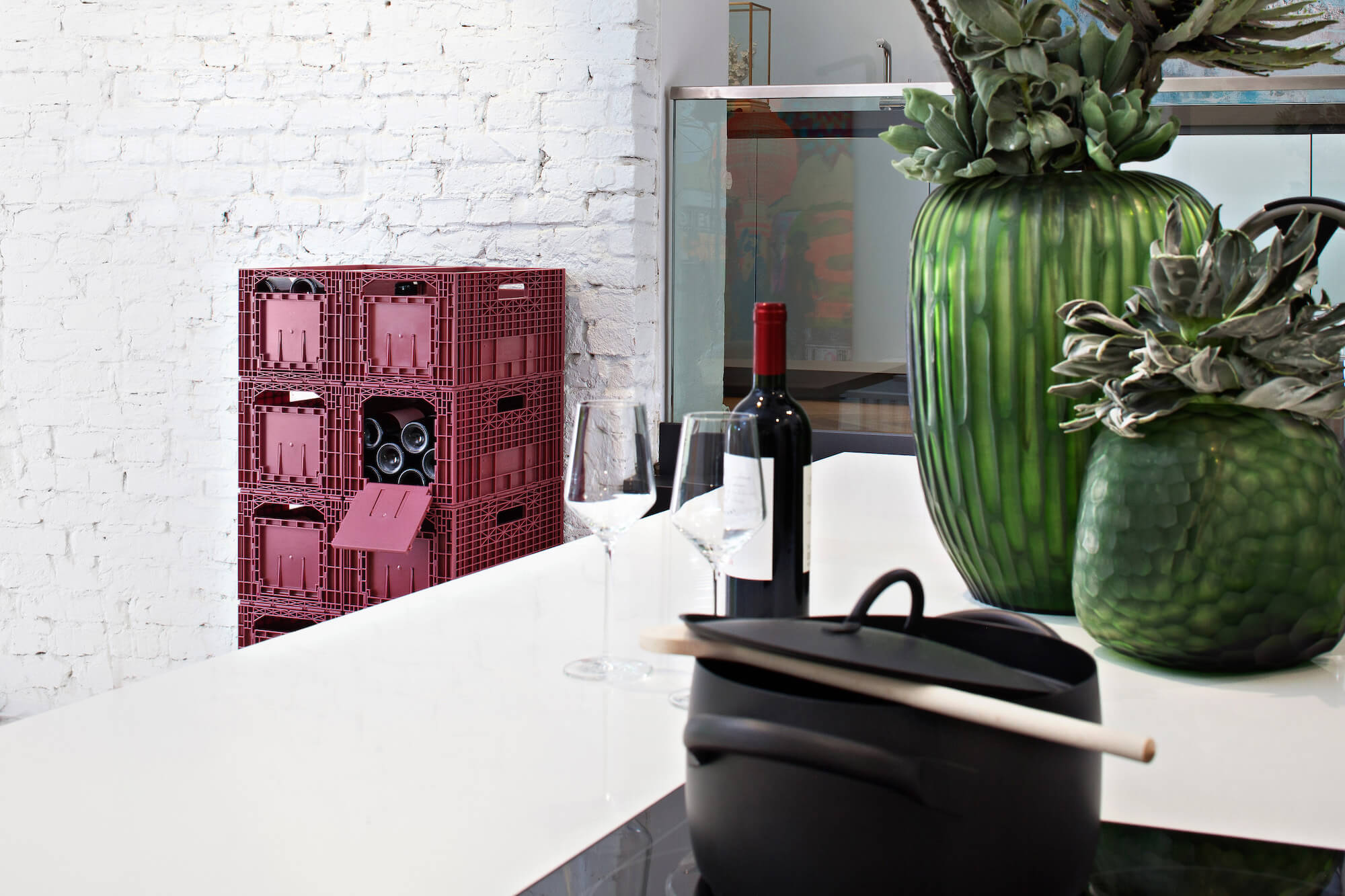 It wasn't all that long ago that we discovered Weinbox and introduced it to our clients.
It quickly attracted a number of fans, and we had a hard time keeping it available on both our shop and our Amazon page.
Today, we're thrilled to announce the next evolution in Weinbox, as we've been named exclusive importer.
Supply and Demand of Weinbox
In the past, we'd order as many Weinboxes as we could get our hands on. However, the more we ordered, the more we had to meet the demands of our growing audience. There are plenty of variables that create supply chain headaches since we import the product from Germany. As a result, we've been hopeful for the right partner who could keep up with the state-side enthusiasm.
Enter ISOCO, The Licensed Manufacturer of Weinbox
We're excited to announce our new relationship with ISOCO Plastics Technology, who brings a great deal of expertise to the manufacturing processes. Beyond producing Weinbox, ISOCO is a leading manufacturer of injection molded and fiber reinforced plastics with over 30 years of experience.
We're thrilled to bring Weinbox to even more people in 2019.
Continued Evolution
With more Weinboxes than we ever thought possible, we're going to incrementally build on our past success to reach even more of the product audience. This new access to inventory allows us to offer better bulk pricing for individuals and businesses. We've always felt that it has usage outside of our wine storage facilities and people's homes. Restaurants, bars, retailers, wineries, breweries and distillers could all benefit from its flexible and small footprint.
Additionally, we've begun to re-evaluate our eCommerce offerings and shipping options to make the entire ordering process more streamlined. With a number of changes on the horizon in 2019, everyone can expect an improved shopping experience in the near future.
Ultimately, we know that offering Weinbox strengthens the relationship with our clients and deepens our connection in the wine community.
Try It For Yourself
If you're interested in trying Weinbox, you can purchase it directly via the links below. You can buy directly from our store or Amazon. Also, we offer discount pricing on bulk orders of 30 units or more.
How would like to purchase?
---
FOR IMMEDIATE RELEASE: (TBD)
Contact: Brian McCann
Company: Domaine Storage
Phone: (314) 667-5328
Email: bmccann@domainestorage.com
Domaine Wine Storage appointed exclusive importer for Weinbox in North America
Collectors gain increased access to one of the best wine storage solutions
Saint Louis, MO: Domaine is proud to announce an exclusive partnership with ISOCO Plastics Technology. ISOCO, a leading manufacturer of injection molded and fiber reinforced plastics, holds the license to manufacturer Weinbox worldwide. Weinbox has emerged as the ideal solution for storing loose wine bottles in a wide variety of applications. Domaine will continue to offer these crates through their Amazon.com storefront and their own website for small quantity orders. Wine retailers and storage facilities will have the ability to purchase higher volumes and bulk orders in 2019.
Domaine Marketing Manager, Brian McCann notes, "We are thrilled to work with ISOCO to make Weinbox more available to wine consumers throughout North America. For years, we've been huge fans of this product and sell as many as we can get." He continues, "While we've spent countless hours improving our corrugated wine boxes for use in our facilities, Weinbox presents a great alternative that can compete with more traditional storage options inside and outside of the home."
ISOCO brings experience and volume to the manufacturing process that will eliminate past issues of backorders, delays and shipping headaches. This means current and prospective clients can expect better availability, opportunity for bulk discounts and decreased logistics costs to destinations throughout North America.
Weinbox crates are made from 100% recyclable material.
Weinbox accommodates numerous bottle shapes including Riesling, Burgundy, Bordeaux, Champagne, Magnums and other odd-sized types.
With front and rear access doors, collectors can easily retrieve bottles even in tall stacks, as opposed to traditional corrugated boxes.
Weinbox provides a long-term storage solution without risk of carboard fatigue, sagging or breakage that comes with storing in old boxes.
Weinbox has found fans among private collectors, wine retailers, wine storage facilities, wineries and even on cruise ships.
About Domaine: Domaine is the largest network of wine storage facilities in the U.S. with facilities in Saint Louis, Chicago, New York, Washington, DC and Napa. Since 2003, Domaine has assisted wine collectors with procuring, storing, protecting and transporting their wine. Domaine is personally invested in taking care of its client's wine with the utmost care. Their goal is to allow clients to enjoy their wine collection with ease and peace of mind.
Website: https://domainestorage.com
###