"First and foremost, we love wine. We consider ourselves fortunate to work in such a pleasurable environment and strive to share our passion and expertise with our clients, while learning more every day.  Our work is focused on client needs and we are tireless advocates for their enjoyment." – Marc Lazar, President
Meet the Executive Team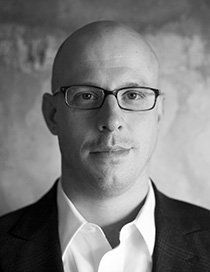 Marc Lazar
President
Marc is the founder of Cellar Advisors and Domaine Wine Storage, and brings 15 years of experience in the fine and rare wine industry. His career began at one of the Midwest's most established fine wine merchants and has grown to guide the purchase and sale of over $100 Million of rare wines. Marc's concept of customer service for wine collectors is visionary in the industry, and has introduced revolutionary products and services to the wine industry including the first direct-to-consumer wine insurance program and the American Express Centurion wine program. Marc has managed sales, strategy and financing since the founding of Domaine in 2006.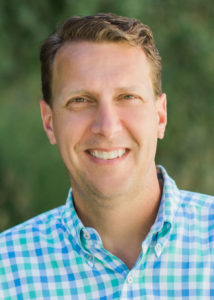 Rick Heinlein
Chief Financial Officer
Rick joined the Domaine team in January 2013 after 19 years in the IT contract services industry, where he spent one year in business development and 18 as CFO and minority shareholder. His responsibilities include the day-to-day management of the accounting staff, treasury management, financial reporting, modeling and forecasting, payroll administration, corporate compliance, and the management of insurance brokerage, banking and outside CPA firm relationships. He also works closely with the Management Team in strategic planning and the evaluation of growth opportunities. Away from the office, if Rick and his wife Theresa aren't watching or coaching their four boys in their many sports endeavors, Rick enjoys golf, our St. Louis sports teams, and sharing his growing appreciation of wine with family and friends.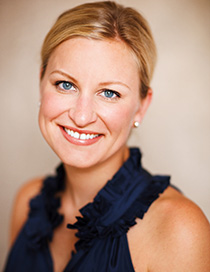 Katherine Lazar
Chief Operations Officer
Katherine joined the Cellar Advisors and Domaine team in 2008. At that time the company utilized her background in brand management and project management to hone operations and to create and implement the model for new Domaine warehouses. Her responsibilities currently include oversight of the Operations Management Team, all aspects involved to launch new warehouses such as lease negotiation and vendors including architects and contractors, ongoing warehouse maintenance, high level software strategy, and marketing and brand strategy. She also leads the Management team's efforts in growth evaluation, strategic planning and plan implementation.
Lauren McIntosh
Operations Manager, Business Systems
Lauren started her career with Cellar Advisors and Domaine in 2006 as Office Manager for both companies. In this role she created many internal processes and gained expansive knowledge of the business. In 2012, her role grew to Director of Operations, overseeing all Cellar Advisors and Domaine employees and the daily operations of the storage facilities. In October 2014, her role transitioned to Operations Manager – Corporate, in which she creates and implements internal processes for new endeavors, manages technology projects & vendors, and oversees the hiring, onboarding & training of new employees. Given her diverse background with the company, Lauren is a valuable member of the Management Team.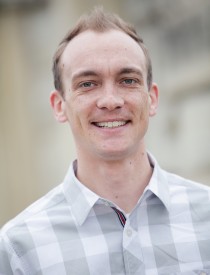 Drew Paquin
Operations Manager, Storage and Logistics
Drew began his career with Domaine in September 2012 as the General Manager of Domaine DC. His potential quickly recognized, Drew was re-tasked to head up Domaine Transit in late 2013. Under his guidance, Transit grew revenue by 47% from 2013 to 2014. In October 2014, Drew was promoted to Operations Manager – Facilities. His responsibilities now include management of all warehouse employees and building infrastructure, as well as assisting facility GMs with wholesale client negotiations. Drew works closely with the Management Team and also continues to oversee the Domaine Transit staff.
Meet our wine storage facilities teams:
Domaine Chicago Wine Storage Team
Domaine St. Louis Wine Storage Team
Domaine Washington, DC Wine Storage Team
Domaine New York Wine Storage Team
Domaine Napa Wine Storage Team