---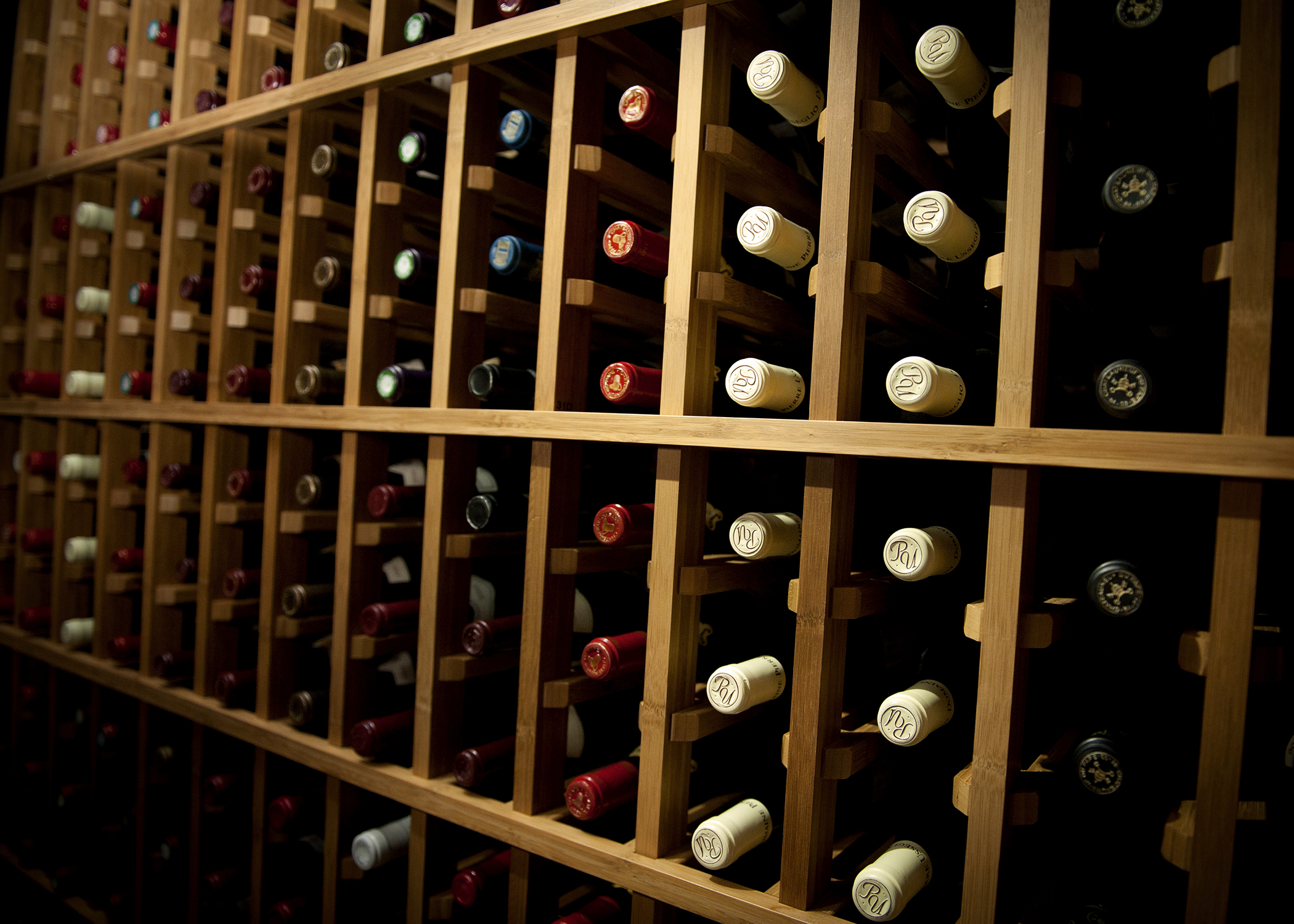 Eric Asimoy's recent article in the New York Times brought light to the question of why Americans don't drink Syrah.  I am proud to say that this American does, and plenty of it, specifically Côte-Rôtie from the famed Northern Rhone.
This past fall I hosted 10 wine collectors at Domaine Chicago to sample a selection of these wines.  My intent was to showcase some of the top producers as well as compare traditional vs. modern styles.
As luck had it, and probably with a little intent of my own, many of the wines were focused on a family of winemakers whom I personally think have turned out the best examples of Syrah in history.  René Rostaing, one of the greatest icons of Côte-Rôtie married into a family deeply rooted in the region.  His father-in-law Albert Dervieux-Thaize, president of the Côte-Rôtie growers association for thirty-three years, produced a little wine himself, while his uncle Marius Gentaz Dervieux might be considered the greatest producer of Syrah ever.
Côte-Rôtie
11/1/11
The first flight focused on wines that had considerable age but also revealed elegant low alcohol levels.
1979 Côte-Rôtie, Côte Brune-Marius Gentaz Dervieux
From 100 year old vines.  Never a disappointment with good bottles, and this was no exception. Showing firm grip, fine tannins, blood, and iodine.  Packed with rich cherry fruits and Asian spice balanced with heavy earth tones.  Great balance, but, began to fade after about 45 minutes.
1983 Côte-Rôtie, Brune et Blonde- E. Guigal
I threw this in not having much expectation, but boy was I wrong.  Of the wines of the flight, this wine was amazingly young and fresh.  Not as powerful as 83 La Lá examples I have tasted, revealing more subtle oak nuances, a dark core and fruit to match.
1985 Côte-Rôtie, Côte Brune- Marius Gentaz Dervieux
The bottle on this eve was not as spectacular as others I have had from the same case.  There was certainly a presence of volatile acidity that masked a lot of the fruits, but still came across as pure and elegant.
1985 Côte-Rôtie, La Chatillonne Côte Blonde- Vidal-Fleury
The wine epitomized the feminine qualities taht Côte-Rôtie exhibits.  Almost Burgundy like, showing a slightly stewed character as it opened in the glass, hints of plum, rich cherry fruits, cinnamon and pepper were evident in the darkest and richest wine of the flight.
The Famed La Landonnes  from René Rostaing were up next.  Typically garnered as his top cuvee, Rostaing's holdings in La Landonne include vines inherited from Marius Gentaz-Dervieux.
1978 Côte-Rôtie, La Landonne- René Rostaing
From the private cellars of Rene, this wine has showed a lot of variation over the past few years.  I have tasted examples that have been powerful, albeit elegant and bottles that tend to lack such concentration.  The bottle tasted on this eve was as pure, smooth and elegant as they can be.  Revealing a great sense of minerality, matched with complex dark fruits and fine tannin.
1994 Côte-Rôtie, La Landonne- René Rostaing
The wine was dark and brooding, with blue fruits, smoke, and bacon.  Unfortunately the alcohol took over anything else that this wine might have revealed.
2000 Côte-Rôtie, La Landonne- René Rostaing
The 2000 from a heralded vintage was very hallow.  Lacking depth and balance, it was a bit astringent, perhaps from the oak, and also a bit chalky.
2003 Côte-Rôtie, La Landonne- René Rostaing
This wine was second to the 78′ in this flight, but definitely on the opposite spectrum of elegance.  This wine, albeit quite young, was delicious to drink.  It was deep, dark and ripe with amazing concentration.
Our last group of wines brought us to a smattering of style and vintages.
1995 Côte-Rôtie, La Vialliére- Dervieux- Thaize
If my information is correct this wine is made by surviving family members from Albert's side.  These wines don't hit the heights that the example from René and Marius do and the 1995 followed suit.  This wine was insipid, and lacked concentration, coming off as a bit thin.
1996 Côte-Rôtie, La Vialliére- Dervieux- Thaize
Corked.
2001 Côte-Rôtie, La Serene Noire-Mathilde et Yves Gangloff
This was a real treat as examples of the Serene are becoming harder to find out in the market place as of recent.  This wine was opaque and hard tremendous depth, concentration and complexity.  Exotic spices balanced well with rich dark fruits.  Hold on to this one.
2001 Côte-Rôtie, La Mouline- E. Guigal
The 2001 Guigal La Mouline is still an infant and needs a lot of time to rest.  It was huge, amazing on the modern style spectrum, black fruits, savory herbal elements, and dense.  This wine was the anti elegance.  I found this wine to be very one dimensional, big and over the top and was unfortunately (or not) left in the dust by some of its contemporaries.
"Like" Domaine Wine Storage on Facebook to view more photos from all of our events.