---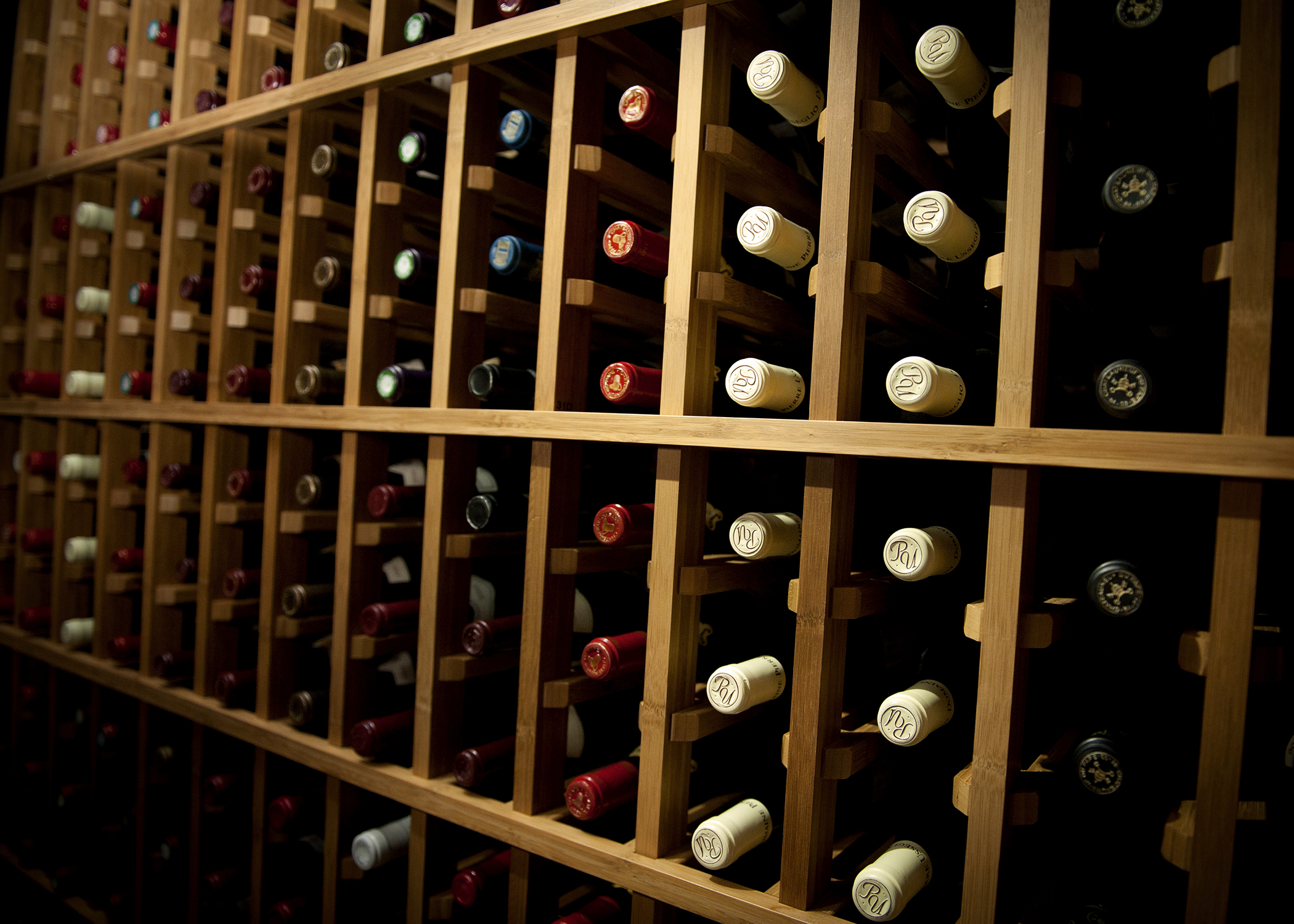 2014 Domaine Wine Storage NCAA March Madness Tournament – Winner Takes All!
Back by popular demand, you are invited to participate in the Domaine Wine Storage March Madness pool.

ENTRY
1 – 750ml bottle of wine per entry, minimum $50 value (Per Wine Searcher low value; final determinations will be made by management if there are any questionable entries).
RULES
The conduct and format of the brackets will be run through the bracket manager on CBS Sportsline.  NOTE: you have to create your own login first to join the group.
Once the field has been announced on Sunday, March 16th, use CBS Sportsline to make your bracket selections.  When the tournament starts, you will be able to track your results LIVE!
SCORING
Points will be awarded for every correct pick throughout the tournament.  In the event of a tiebreaker the winner will be determined by the final score of the championship game.
DEADLINE FOR SUBMITTING YOUR BRACKET
Noon EST on Thursday March 20th prior to the start of The Round of 64 Games.
DEADLINE FOR SUBMITTING YOUR BOTTLE
Same as above. We are happy to pull a specific bottle from any of your lockers, but all must be chosen prior to the 1st game and bottles must be in the hands of management.  No exceptions will be made.
Tournament Schedule:
| | |
| --- | --- |
| Date | Event |
| March 16 | Selection Sunday™ |
| March 18 & 19 | First Four® |
| March 20 & 21 | Second Round |
| March 22 & 23 | Third Round |
| March 27 & 28 | NCAA Sweet Sixteen® |
| March 29 & 30 | Elite Eight® |
| April 5 | Final Four® |
| April 7 | National Championship |

If you are interested in participating, follow this link to join the group:
http://dws2011.mayhem.cbssports.com
To submit your entries please contact your respective Domaine facility at the contacts below:
Chicago  –  Christopher@domainewinestorage.com
New York  –   Michael@domainewinestorage.com
St. Louis  –  David@domainewinestorage.com
Washington DC  –  Mo@domainewinestorage.com
Cheers,
Domaine Wine Storage & Appreciation